BEACHBODY WORKOUTS - ON DEMAND

Live Streaming

Anytime – Anywhere

For the past month, I've been part of a test group on Beachbody's next best thing. Beachbody On-Demand is here, and IT's AWESOME. I sure wish this was available when I was on vacation dragging around my laptop and DVD's!!! Now you can work out from a tablet, laptop, or phone, and you can choose from a library of workouts – all for one price!!! All you need is internet access, and you're good to go.

I loved that I was able to try out workouts that I have not done before! And with most of these programs I had the base kit of the DVD's and not the deluxe kits (the extra workouts that you can order if you want to continue with the program). ALL of these extra DELUXE workouts are included as well! So I was able to do the more intense TurboFIRE workouts that I did not have yet! Did I mention how much I LOVE LOVE this! And you're only billed quarterly if you want to continue with this! It's so affordable!

Order before April 30th, and be entered for a chance to win a free connection pack for your tablet or phone, so you can stream On Demand to you TV. Order the Challenge Pack before the end of March and get 2 chances to win.



HOW MUCH?

Beachbody On Demand will be included with the Team Beachbody Club membership for $2.99(US) per week, billed quarterly. How's that for a cheap gym membership? That's .43 cents a day!!! AND you get to train with people like Shawn T, Autumn Calabrese, and Tony Horton.

If you already have a Club Membership – you'll get access right away!

INTRODUCTORY OFFER

To promote the new On Demand Program, Beachbody is offering an On Demand (Club) Challenge Pack starting March 2nd. For $140(US) or $154 (CDN), the Challenge Pack includes a 1 month supply of Shakeology, plus 90 days of Club Membership. Since Shakeology alone is $129(US) or $157 (CDN), you get 3 months of on demand access for $11(US). THAT'S 12 CENTS A DAY!!!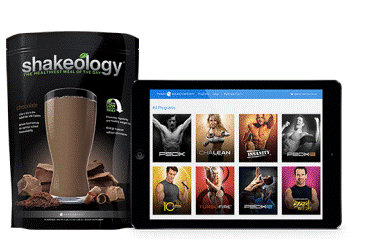 GET UNLIMITED ACCESS TO

P90X

P90X2

P90X3

P90X One on One

Insanity

Insanity: The Asylum

Turbofire

Brazil Butt Lift

ChaLean Extreme

10 Minute Trainer

Hip Hop Abs

NEW WORKOUTS ADDED EVERY MONTH



You also get an "insider" preview of new releases, so you can sample a workout before you buy the DVD program.

21 Day Fix Total Body Cardio Fix

21 Day Fix Extreme Plyo Fix Extreme

Piyo sweat

Focus T25 Alpha Cardio

Insanity Max 30 Sweat Intervals

Body Beast Build Chest and Tris

P90 Sculpt A


***JOIN NOW***


CLUB MEMBERSHIP BENEFITS SUMMARY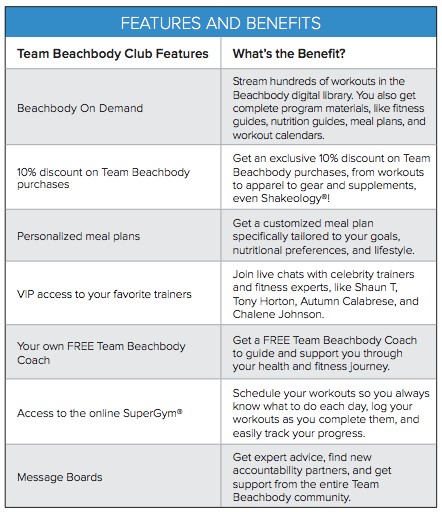 PUSHING PAST EXCUSES

As your FREE Coach, you'll have access to clean eating ideas and recipes, and private fitness groups to help you stay inspired, motivated and accountable. And just for participating have the chance to win PRIZES!